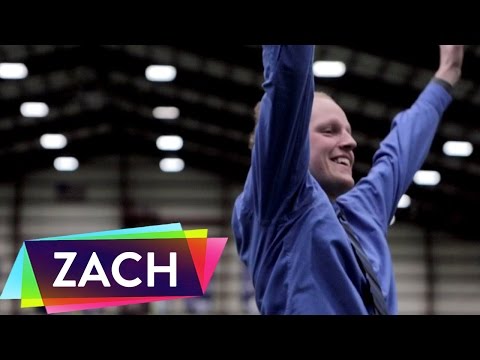 "Don't aim at success — the more you aim at it and make it a target, the more you..."
– Viktor Frankl (via explore-blog)
My Next Course
I remember I first met Mike indirectly through a mutual friend because we both had a common interest in DJ'ing. It was soon revealed that we both wanted to start a company someday. From that point, we'd meet every week just bouncing ideas off each other, poking holes into each one, and explored what we could potentially work on together. We learned that we were both interested in creating...
Random muse on elevators
Being in NYC, I use a lot of elevators. Now, this might be a bit nerdy but, the algorithms used in elevators have always intrigued me.. even from a practical POV. Why don't elevator doors stay open when idle on floors (and during times) where people commonly enter (as opposed to exit)? In theory, this could shave a few seconds each time. I'm in a 10-story building with 2 elevators, E#1 at floor 10...
If you ever feel alone in this... →
Thank you @bubs for sharing. Well put. We've all felt alone. It's hard to talk to the people that love and care about you most, cause you'd scare the shit out of them. If they knew every up & down you went through, they'd probably hold an intervention to get you to switch careers. They don't want to see you suffer, and rare is the founder who hasn't...
Skillshare: We believe there are few things better... →
skillshare: We believe there are few things better than having access to the power of learning, which is why we are super excited to announce a whole series of complimentary classes aimed at empowering your personal and professional ideas, all courtesy of our friends at MasterCard! Read more…
Skillshare: Introducing Hybrid Classes! →
skillshare: (Image Credit: Bubble Gum Bin by Anna Bullus) "Gum." That was the whole brief for my first project in graduate school, VCU Brandcenter. Our teacher gave us the project guidelines: come to next week's class and present something interesting about gum in 60 seconds. Then he left.
Skillshare Style Semester Launches in NY! →
skillshare: via Steven Connors Skillshare's Style Semester is finally here! We're inviting you to channel your inner-sartorialist, become more like Cary Grant, or live out your Project Runway dreams. We've brought together a terrific mix of fun, creative, and hands-on classes in New York centered…
Roll Call: Skillshare seeking Maker & Craft... →
skillshare: We're working on a National Maker & Craft semester where we're combining top talent/teachers and affordable classes to launch a whole series of Maker & Craft-related classes. We're launching classes all over the country beginning this September going through October! We'll be…
How we use actionable metrics at Skillshare →
At Skillshare, we believe that metrics are important to get a pulse of how our business is doing and figure out what to do next. Essentially that means, we should know what's working and what's not, and thus, what areas of our business to focus on next… (read more)
we all hit play →
Glad someone finally comes out to set the record (no pun intended) straight. It's all about what happens in the studio. (disclaimer: big EDM fan here) deadmau5: its no secret. when it comes to "live" performance of EDM… that's about the most it seems you can do anyway. It's not about performance art, its not about talent either (really its not) In fact, let me do you and the rest of the...
Skillshare Advertising Classes in NYC, SF and... →
skillshare: Skillshare Advertising Semester kicks off this month in NYC, Boston and San Francisco. We've curated a broad selection of classes that reflect the many facets of advertising, and recruited creative and passionate teachers to share their skills with you. Read on for the Advertising…
Food For Thought: Skillshare Culinary Semester... →
skillshare: Phil and Pam This month, Skillshare is on the lookout for local farmers, food makers, purveyors and culinary enthusiasts to teach during our upcoming Culinary Semester launching in Brooklyn! Located in Skillshare HQ's very own backyard, it's no secret that Brooklyn is home to…
Watch
"Skillshare and Changing the Way We Learn" by Entrepreneur Magazine
Dubstep Lyrics: Skrillex - First of the Year... →
dubsteplyrics: http://www.youtube.com/watch?v=TYYyMu3pzL4 - Eclectic Introduction - Aeg eh euf, gyaaaa uh ah uh, gye gye gye gyeeeeuw. Aeg eh euf, gyaaaa uh ah uh, gyuh nyi nyi nyi nyiiii nyao ni ni ni. Aeg eh euf, gyah, ah, yef, yaaiooiiiiinaaiiooneueuaodeh. Aeg eh euf, gyaaaa uh ah uh, gye…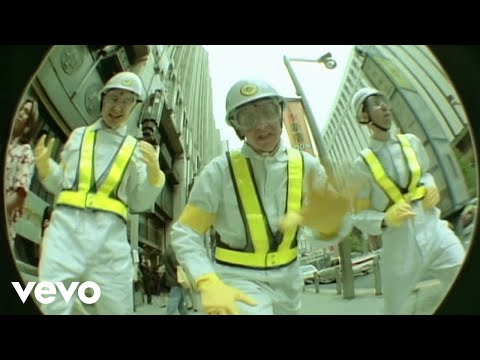 Skillshare: Penny Morning Master Classes at our... →
skillshare: Attending our Penny Conference on April 20th? Be sure to catch a Penny Morning class before you head over to The Times Center! Immerse yourself in the world of PR, Blogging and Creative Writing at our headquarters: 9 Branding Hacks: A Cheat Sheet for the Penny Conference Taught by our Master Teacher,
2 tags
Skillshare Penny, Speaker Spotlight: Adam Braun →
skillshare: Join us on April 20th at Skillshare's first education conference, Penny Conference in The Times Center! One of our fascinating speakers will be Adam Braun, Pencils of Promise Founder. About Adam: Adam founded Pencils of Promise in October 2008 with a mere $25 in hopes of…
1 tag
Skillshare Tech Semester Comes to San Francisco →
skillshare: San Francisco/Bay Area: We have a rocking Tech & Collaborative Consumption Semestercoming your way - and couldn't be more excited. Check out the amazing classes we've got lined up for you this March at Citizen Space & Hub Soma! Investing in the Collaborative Consumption…
1 tag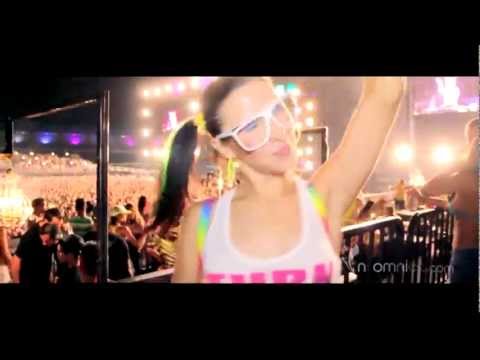 Skillshare + COMMON Pitch NYC: Startup Bootcamp →
skillshare: Skillshare is excited to announce that we're a proud partner of COMMON Pitch NYC! We're teaming up to host COMMON's Mentor Day at the School of Visual Arts. On February 14th, COMMON is hosting a full day startup bootcamp at SVA. The day will include a series interactive lectures on the…
2 tags
How much of Settlers of Catan is Luck?
At Skillshare, we like playing board and card games. I used to primarily play poker, but since last year, have been playing Settlers of Catan a lot. It's fun because it's a combination of luck and strategy (like Monopoly, which is still one of my favorite board games). In a constant attempt to improve, I've always asked myself: What are the best resources to try and get? In...
3 tags
1 tag
1 tag
21 topics, 21 days
One of my goals this year is to write more. I've been told that I seem to consume lots and lots of info/data, but don't publicly vocalize my thoughts enough despite almost always having a strong opinion about the topic at hand. I tend to agree with that observation, and so, I'm going to attempt to over-communicate. As part of this, I'll be employing an exercise where...
Watch
Angela Zhang, High School Student Devises Potential Cancer Cure
1 tag
Skillshare's Penny Conference 2012 →
In the 18th century, coffee houses were known as Penny Universities. For a mere penny, people entered a communal space overflowing with ideas, literature, intellectual conversations and inspired debates. Here, men and women came to improve their minds, challenge their mindsets, and build a roadmap for change. Inspired by the Penny Universities' unique environments, Skillshare's first education...
"Be sure to put every letter of the alphabet in the URL. I want my site to come..."
– (via clientsfromhell)
Life and Times of Skillshare Vol. 2 →
skillshare: Our team is really excited for what's upcoming for us in 2012. As we close out our first year in 2011, we'd love to share some of our company updates below. OUR TEAM IS GROWING! We've added some new team members (now 14!) since our last update. Abigail Besdin (@avigeee) joins…
1 tag
6 Important Startup Trends that Defined 2011 →
Startups have an inherently predictive quality. As the innovation engines of the economy, what startups figured out in 2011 will likely appear on other sectors' trend lists in 2012. And if it doesn't, it will be replaced quickly. For instance, in 2011 group messaging both took off — with more…
2 tags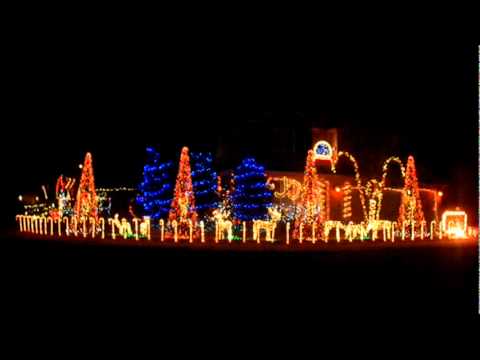 2 tags
Design is Horseshit? →
This post obviously caused a lot of chatter and controversy. (and by now, the original author clarified). I'll just say that I definitely agree with the statement in general: "Focus on value creation."  But this is a Product thing, not just a Design or Tech or anything else. Of course, if you build a site/app that doesn't create value, then it doesn't matter how...
1 tag
What Really Happened Aboard Air France 447 →
Two years after the Airbus 330 plunged into the Atlantic Ocean, Air France 447's flight-data recorders finally turned up. The revelations from the pilot transcript paint a surprising picture of chaos in the cockpit, and confusion between the pilots that led to the crash.